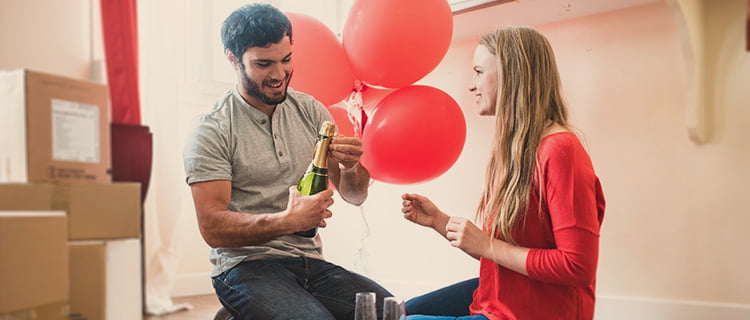 90% Residential variable for 3 years
Take advantage of this three year residential mortgage with just a 10% deposit required.
A 90% loan to value (LTV) mortgage allows you to borrow up to 90% of your property value or the purchase price, whichever is lower – this means that you only need to contribute a minimum 10% deposit.
90% mortgages are only available on our residential product range if you're purchasing a property with a loan size of up to £500,000. The maximum amount we will lend will depend on your individual financial situation and other circumstances.
We will purchase additional security in the form of an insurance policy which protects us and not you in the event that we suffer a loss on the possession and sale of the property. The premium for this policy is included in the rate we charge for the mortgage.
The mortgage listed below moves on to our Standard Variable Rate, currently 4.9% (variable), after the initial rate period.
Initial
rate i
Discount from SVR i
Overall cost for
comparison i
Max %
LTV i
Payment
type i
2.99%
1.91%
4.6% APRC
90%
Interest only and repayment options available
See example

Representative example: A mortgage of £143,000 taken out for a period of 30 years on a repayment basis.

Monthly instalments: £603.16 per month for 35 months, followed by £748.67 per month for 324 months.

Total amount payable: £264,833.68

Total amount of credit: £143,000

The total amount payable includes product fee £599, valuation fee £255, administration fee £125, completion fee £75 and closing fee £100.

The overall cost for comparison is 4.6% representative APRC.

The example is based on a typical mortgage and assumes that fees are not added to the mortgage. Please ask for a personalised illustration for your own particular requirements.